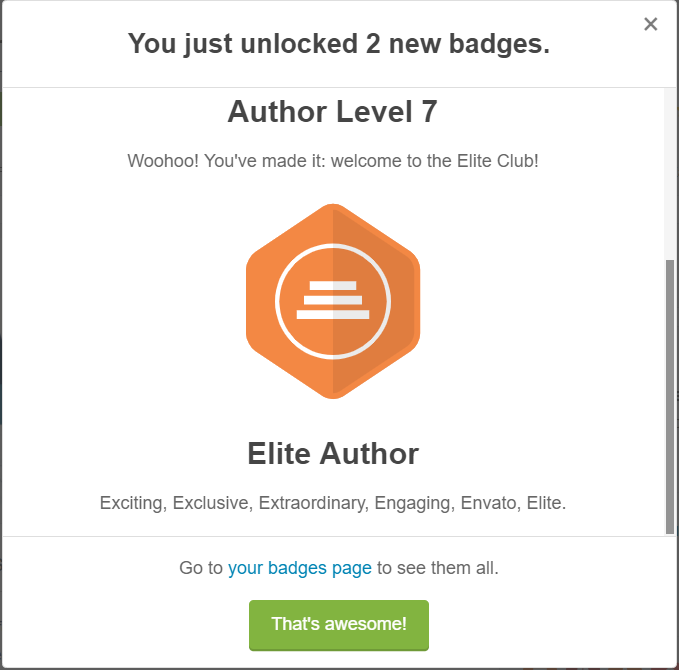 Thanks Envato for reaching Elite Author Level and thanks all buyers and buddies to hold on tight while that marathon.
It´s now 6 years that I started here with some tracks that I originally used for my videos.
Meanwhile the portfolio is wide and I think that´s still the key to make money without having a real top seller while facing to Envato Elements competition.
And I would like to thank especially: Graham, Mat, Udo, Achim and Jamie to be here.